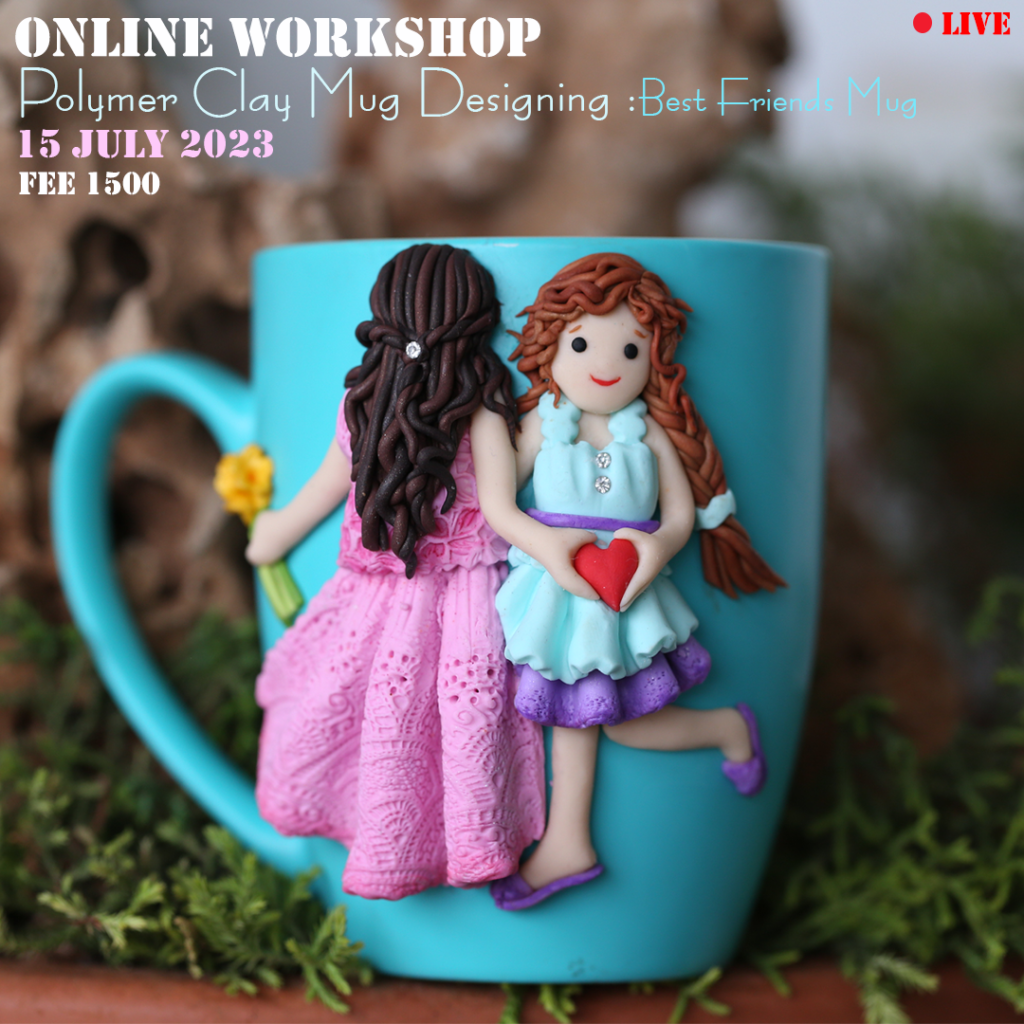 Polymer Clay Mug Making Live Workshop
₹1,500
Polymer Clay Mug Making Online Class
When : 15 July 2023, Time 11:15 am To 3:15 pm
Where : Online LIVE session
Contact : Seema on WhatsApp (9980472151) to receive the class details brochure.
Join Polymer Clay Mug Making Class at 'Seema Clay Jewelry' and unlock your creativity to make personalized coffee mugs with stunning handmade polymer clay designs based on your personal photos of your loved ones.
My Polymer clay mug making class starts with the very basic of clay art. It provides you with all the essential skills and knowledge. You can take any photograph that captures the essence of your favorite memories. In my class, let us together learn how to immortalize your best friend's memory on a mug.
Not just learn, you can even start your own small business from the comfort of your own home. Be your own BOSS, create beautiful personalized polymer clay mugs, and spread your joy , Love to others with your artistic creations. So Hurry !